I Want My Nude TV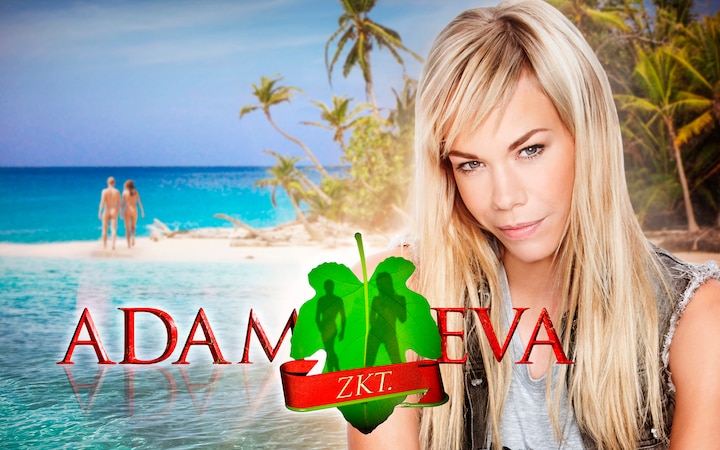 What happened to television? Nudity used to be banned from TV, reserved for quick bits and pieces of movies, short news reports or even worse.
But it looks like naturist ideas are finally seeping to the forefront of TV programming in several countries all at once.
The latest example comes from the Netherlands, where channel RTL5 has launched a nude dating show. Two people - or more - are put on an island, where they take their clothes - all of them - off before they meet. Adam seeking Eve, or in Dutch and in the style prevalent in wanted ads, Adam zkt. Eva (
http://www.rtl.nl/adam-zkt-eva/#!/314961/
).
While I haven't watched the full show, I know it has been popular. More than 800,000 people in a country of about 17 million saw the first episode. Of course, it's a sensational element to see people naked on an island, meeting together for the first time. While the show is about dating, on the whole I still believe that it will form an important breakthrough for non-sexual nudity on television.
One important element is that the nudity is total and full-frontal. The Dutch TV station is not covering up the bodies of the participants.
That is the major difference with shows that you might say paved the way over in the United States: TLC's Buying Naked about naturists looking to buy homes at resorts in Pasco County, Florida, placed all kinds of props, some of them normal, some of them too ludicrous, just in front of its naturists' supposedly 'naughty' bits, while a natural approach would have been better (
http://www.tlc.com/tv-shows/buying-naked
);
Discovery's Naked and Afraid puts a man and a woman naked on an island just like the Dutch show, but the emphasis lies on adventure and on working one's way out of a difficult situation, fighting nasty animals, disease and helplessness (
http://www.discovery.com/tv-shows/naked-and-afraid
). Once again, the nudity is reduced, not by props, but by the 'mosaics' known to every Asian TV viewer. When naked people appear on TV in countries like Taiwan, no matter whether it's a news item about skinny-dipping or a wardrobe malfunction, it will always be blurred and obscured.
Considering those elements, Adam seeking Eve is a breakthrough. I just hope they do naturism a service by portraying how 'normal' being naked is and how people can respect each other and lead their daily lives without being obsessed by the nakedness.
The message of all those shows should be that being naked is the most common thing in the world.
Labels: Adam zkt. Eva, Buying Naked, Discovery, Naked and Afraid, RTL5, TLC